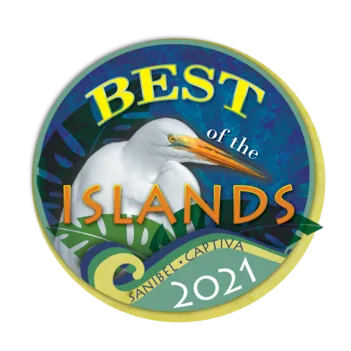 ---
Welcome to Beachside Animal Clinic!
---
Your Veterinarian in Sanibel, FL
Until the clinic is restored, my personal cell is 321 544 0396
Welcome news to island pet owners! Full service veterinary care is now available directly on Sanibel.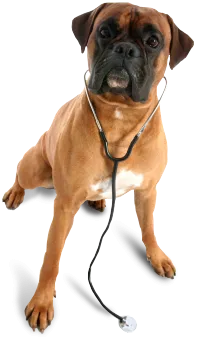 HURRICANE UPDATE/New Phone Number
As many of you know, the clinic took a serious hit on September 28. It will likely be months before we reopen. People are slowly trickling back as services improve, but it will be a slog. While the x-ray and diagnostics were destroyed, I managed to salvage most meds before the hurricane hit. For this reason, I can perform limited house call service on the island. Vaccines will be coming soon and new diagnostic equipment will be ordered as soon as UPS delivery resumes. The situation is not ideal and services are limited, but most our visits are routine and can be handled on island. As there is no wifi, all transactions are by cash or check.
Many clients have needed prescription meds and diets from afar. If you scroll down on this page you will see Vetsource Online Pharmacy. Tap the icon and order your needed meds or food. Vetsource will email the prescription for my approval ASAP. Easy peezy. I am NOT authorizing prescriptions from other pharmacies as I am invariably placed on hold.
This is the end of the update. It is probably wishful thinking, but may your recovery be swift with minimal complication. Please call if we can help.
Sanibel is a unique community and word of mouth is our best advertising. So ask your friends and neighbors where they take their pets, then call our friendly staff for an appointment.

Dr. Mark Mathusa, a Sanibel resident and 1987 University of Florida graduate, is a licensed veterinarian treating all types of pets including dogs, cats, reptiles, and exotics. Your pet's health and well being is very important to us, and we will take every step to give your pet the best possible care. We are able to handle most of your pet's medical, surgical, and diagnostic needs on site without leaving Sanibel.
We have a number of resources for you to learn how to take better care of your pets. Browse the website and look at our articles and pet videos. The best veterinary care for animals is ongoing nutrition and problem prevention. If you have a question, please call us at 321-544-0396. Our Sanibel office is very easy to get to at 1640-3 Periwinkle Way, in the Lime Tree Center, across from Bank of the Islands. You can find directions on our 'Contact Us' page. In between your veterinary visits, your pet will benefit from you reading these free informative articles.
So save the trip to the mainland. Come visit our clean and friendly facility. Spend less time running around, and a little more time on our beautiful island.
At Beachside Animal Clinic, we treat your pets like the valued family members they are.
Mark Mathusa
Sanibel Veterinarian | Beachside Animal Clinic | 321-544-0396
1640-3 Periwinkle Way
Sanibel, FL 33957
---
Vet Source Online Pharmacy
Need a medication, flea control, or pet food that is not kept in our hospital? No problem! Beachside Animal Clinic now offers Vet Source online pharmacy. Advantages of Vet Source include
With the exception of Science and Purina pet foods, all orders over $49.99 are provided standard shipping for free. Click on the purple link above to access the Vet Source store, place your order, and medications are shipped to your door. If you prefer, call or come by the clinic and we will take your order here. With Vet Source, the Beachside Animal Clinic assures that you will get the product you want, with the safety and quality assurance you need.
Competitive fees.
Online prescription requests come directly to our hospital so prescriptions are approved without delay. You may also contact us by phone, or stop by the clinic to place your order.
Your medications come directly from the manufacturer to Vet Source. There is no third party transaction as with many other online pharmacies. These third party transactions void manufacturers guarantee of efficacy.
---